In 2020 I decided it was time to begin the process of putting an RV system together. I elected to go down the Truck Camper path. I looked at truck campers online and narrowed my choices down to two options: An Alaska truck camper (ironic, since I was planning a 3-month trip to Alaska at the time—more about that later) and a Bigfoot Truck camper. These two are very different. The Alaska is compact, with a roof that can go up and down to lower the RV profile, but contains only one open area and no real bathroom. and the Bigfoot, which is made of fiberglass, but has a high ceiling and a wet bath / shower. In the end I chose the Bigfoot. Within this, I selected the 1500 series, lighter and with less storage and insulation, but plenty for me.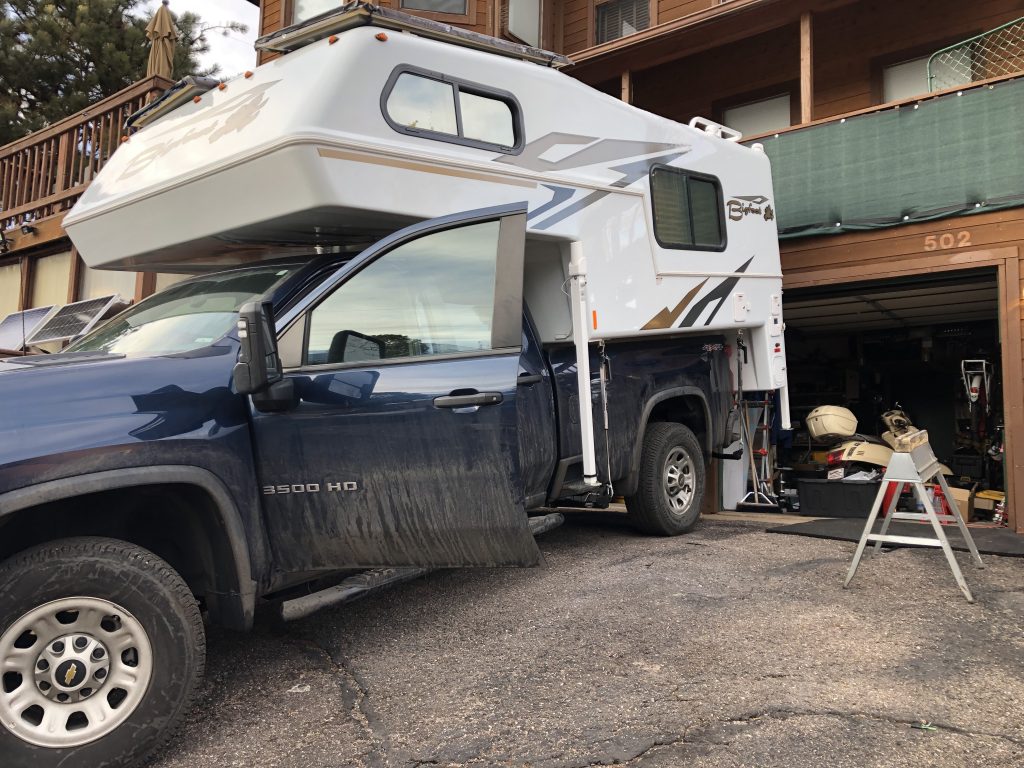 Truck campers are not really light, loaded with water and supplies mine will be around 3000 pounds, but it's lighter than the 4500+ pounds of heavier campers. I wanted to avoid having dually wheels in the rear of the truck, but still I bought a 1-ton pickup, with a 4400 pound cargo capacity. Because I wanted to maintain as much cargo capacity as possible, I avoided the diesel engine, which would have reduced this capacity by 600 to 800 pounds. I bought the truck in Sept of 2020 and ordered the camper in Feb 2021, but it took 19 months to receive it.
My house is on a hill, so there are no actual flat surfaces. But campers require a flat surface to be off loaded (off loading is a big plus of this kind of RV, because you get to keep your truck when not hauling the camper) I do LOTS of projects, which require the ability to haul materials.
To store the camper, I constructed a camper support system in the flattest part of my yard (which still has a 10+ percent slope).
This was the construction of the first camper holder. I dug 6 3-foot deep holes and poured piers to hold a wooden structure and to secure lines to guard against the wind. The platform is actually level, even though it doesn't look that way.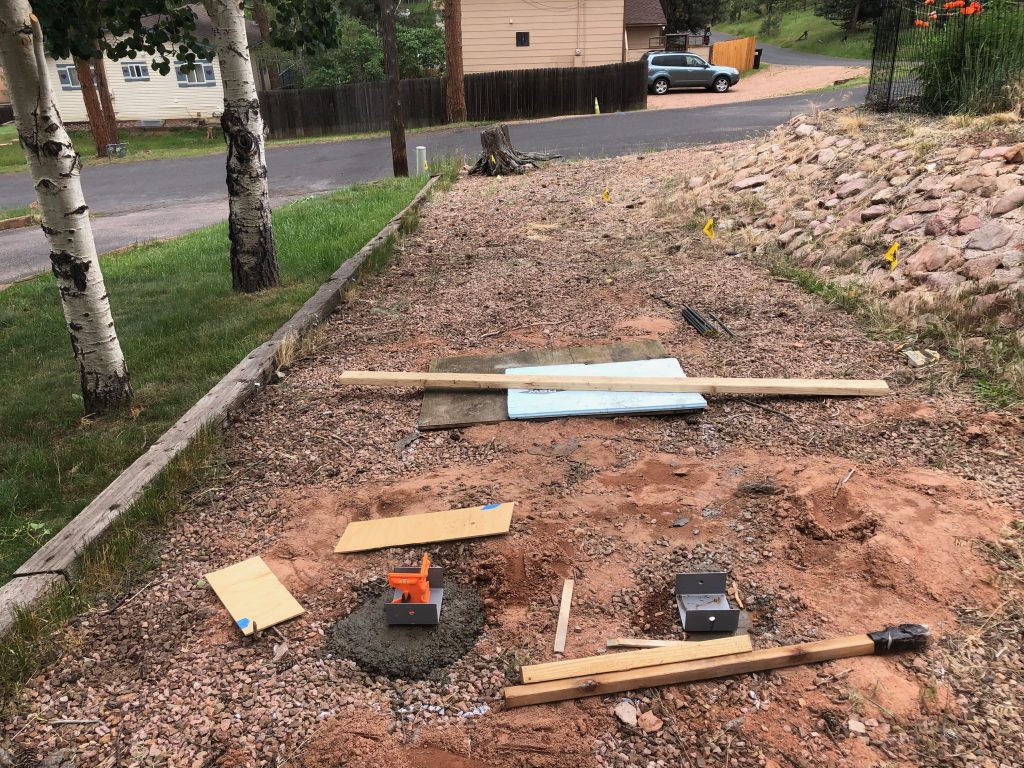 Once I learned just how difficult and dangerous it was to load a camper on uneven ground, I decided to bite the bullet and put in a concrete pad that is mostly level, but retains a 2% to shed water. I contracted with Flatworks (in Colorado Springs) for the pad and excavation work. The pour was in winter, so it was a bit tricky, but the concrete was under blanket for 4 days and then I covered the floor with a tarp until I hit almost 4 weeks before putting weight on the pad.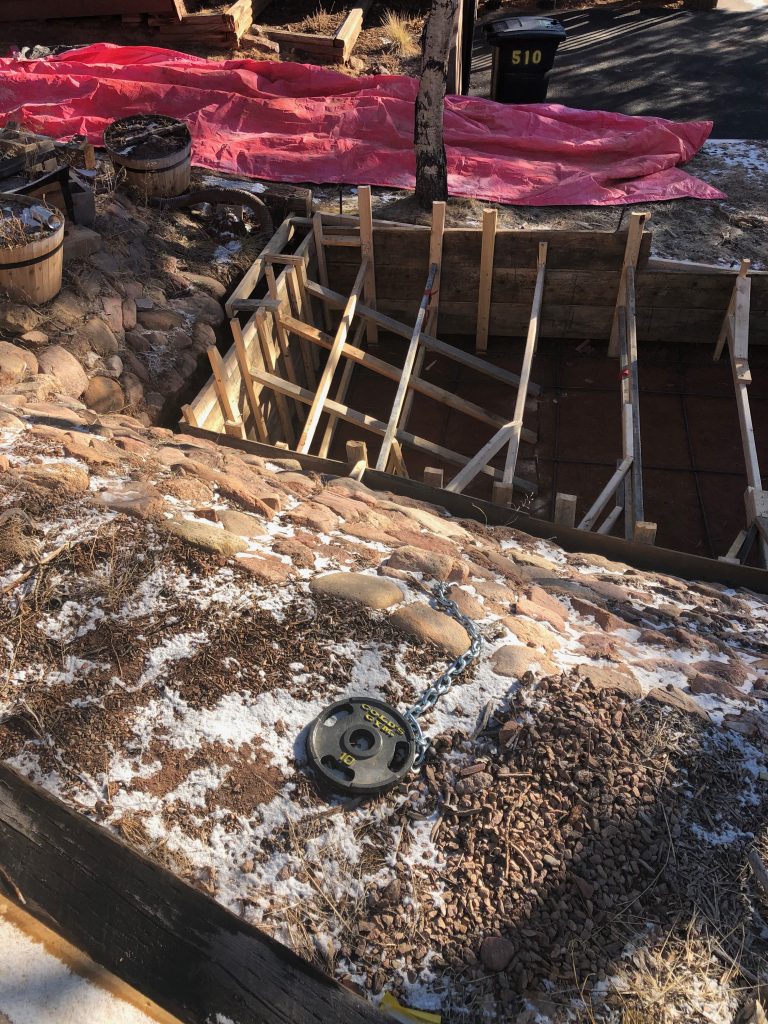 I plan to take the camper off the truck after I make a trip to Tennessee. I bought a dolly for the camper and am anxious to try that. My first trip will be soon—just a short one, a few days.