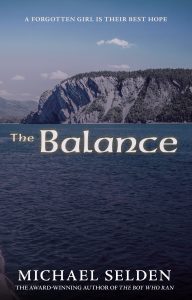 Earlier this year—in fact around June, or so, I made a couple of changes to The Balance.
— The first was to simplify the cover art, removing the twin faces—Phoebe and Rebecca, as well as the symbol on the back cover.
— The second was to remove the Introduction (entitled "What Came Before") from the book. My sense was that people seeing an introduction might well be turned off from reading. I still think the intro has value—it tells what happened 200 years before to change the world, and what happened about 17 and a half years before to trigger the story. While most of what was revealed in the intro is also available in the book, it's scattered and IMO summarized knowledge of history helps to bring the reader into the story faster. None the less, I asked a few readers who thought that it might be an obstacle for some, so it has been removed. However, I will post a link to the original intro here in this post, so readers CAN access it, if desired.
Introduction—What Came Before  (This is a link to a pdf document page)