Story of a Native American orphan attempting to find his place in the world. The story is set near Ohio 4000BC.
"A story of courage, perseverance and friendship, this book belongs on all shelves for children aged nine to ninety." —a reviewer's comment from 'L' -a reader from the UK.
"THE GIVER meets HATCHET, set 6000 years in the past." —David Yoo, Author & Teacher.
 An Audio Edition of

THE BOY WHO RAN

 is now available.
Sample Audio Clip: Press the Play Button to Hear a 5-minute sample from the prologue of the book, as read by Lyssa Browne. (If for some reason the player stops working, I placed another player linked to the sample file on the main page) Note: I re-edited the book to make it more audio friendly before providing the copy to the voice artist.
The Boy Who Ran - Sample

- Michael Selden
 To Buy The Book, Click on One of the Buttons Below:
Should Amazon Run Out of Paperback Copies, Often Barnes & Noble Will Have them
 
AWARDS Won by "The Boy Who Ran"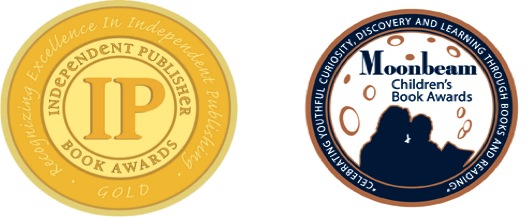 Independent Publisher's Book Awards 2014 Gold Medal Juvenile Fiction (Children's Books)
Moonbeam Children's Book Awards Bronze Medal, Pre-Teen Historical / Cultural Fiction
Judge's Comments on IPPY Gold Medal: "THE BOY WHO RAN is a well-written survival tale about a Native American boy living in North America 6000 years ago. . . .[Spoiler Removed] . . .  The Boy Who Ran is a wonderful, thought-provoking book and should be in every public library as well as elementary, middle-school, and high school libraries. It will provide many interesting classroom discussions about survival and the way the world was in ancient times."
Excerpt from the  Book
Other Books by Michael Selden:
BOSWORTH—For Young Adults, Older Middle Grade Readers and Adults
Click Here to Read More About Bosworth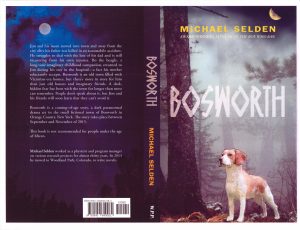 Jim and his mom moved into town and away from the city after his father was killed in an automobile accident. He struggles to deal with the loss of his dad, and is still recovering from his own injuries. A long-time imaginary childhood companion, Bo the beagle, returned to him during his stay in the hospital—a fact his mother accepts but wants to change. Bosworth is an old town filled with Victorian era homes, but there's more in store for him than just old houses and imaginary friends. A dark, hidden fear has been with the town for longer than most can remember. No one speaks about it, but Jim and his friends will soon learn that they can't avoid it.
Bosworth is a coming of age story, a dark paranormal drama with a dash of  the psychological. It's set in the small fictional town of Bosworth, in Orange County New York, and takes place between Sept and Nov 2015. It was released March 15, 2017.
Warning: Although this book has middle grade themes, it is a dark story and touches on a rather sensitive issue. Nonetheless I've been assured that it is suitable for MG audiences (and older). All books are written so a general audience will appreciate the stories.
THE BALANCE—For Young Adults and Older
The Balance is a view into one possible future. A dystopian land that survived World War 3
Phoebe lives in a world governed by the church—a multi-faith theocracy run by The Council, and she must live a lie to survive.
Click Here to Read More About THE BALANCE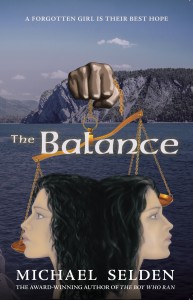 People in the Land survived the world war only to have their lives disrupted again by a wayward asteroid that broke up to rain down on the planet. This second tragedy disturbed the power-sharing arrangement that had helped rebuild the Land, under an agreement called The Balance. Council leadership exploited the chaos to drive the Order into exile, and then began banning the use of most modern technology, long blamed for the war. Phoebe is the last remaining product of the Order's genetic engineering programs still living under Council rule.
Phoebe doesn't understand why she's so different from everyone else, and she struggles to survive, trying to hide what she is.
I AM—For New Adults and Older.
I AM is a Hard Science / Science Fiction set in the current day era. It's the story of Jenny as she deals with personal loss and the knowledge that the world may be coming to an end. Written for New Adults and Older
I AM also contains a fair amount of hard science—Astronomy and Physics, and contains views into  the life of an Astronomy Student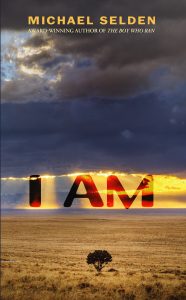 Jenny is a junior in college, studying physics. Beginning October 2020, Her life will never be the same.
I AM is a story of love, tragedy, fear, hope, and despair. Dark Traveler, a comet on a collision course with Earth, is too dim to see easily and isn't detected until it's moving into the inner planet orbits. After personal tragedy strikes, Jenny begins a journey of self discovery and faces her own mortality and the end of the world.
Thank you for visiting. Please share my site with your friends.
__________________________________________________________________________
Update: The Boy Who Ran is currently being translated into the Italian language, and I hope to release an Italian version sometime later this year or early next year.
Excerpts from reader reviews:
"A captivating. can't-put-down book for young adult and adult readers."—Susan Gross
"The plot was truly engaging and interesting. Definitely a book you cannot put down once you start reading."—Ellahe Amini
"Michael Selden masterfully blends facts, history, and a riveting plot in this tale of a brave young boy who must choose where he belongs. Highly recommended!"—Epic Book Quest (book blog)
"This is an exceptionally well written and enjoyable read. I highly recommend picking up a copy." Stacie Theis (Beachboundbooks blog)
"This book would be a great addition to any elementary or middle school library. Highly recommend." Darby Karchut (Author)
"A story of courage, perseverance and friendship, this book belongs on all shelves for children aged nine to ninety."—L (Reader in the UK)
"This is truly one of those books that you don't want to put down once you start. It is great for all ages. I loved it, and my sons are going to love it too." —Rachel Fetterman
"Superbly written, a compelling storyline and a wonderful ending."—Raul Rodriguez
"This book is guaranteed to touch the heart of every reader."—Lorna Francis
Author's Comment on The Boy Who Ran
It's been two years since "The Boy Who Ran" was published, and I've read it well over 200 times, but the Boy can still capture my imagination and—now and then—I will sit in a chair and read it for a while. I've been told by more than one teacher that the book is being used for their classes.
For the Audio Edition, I went back through the book and revised the text to make it more audio friendly, and to fine tune some of the writing. I'll consider releasing a second edition of The Boy Wo Ran later in the year, although I've not decided yet.
If you liked "The Boy Who Ran", you may also like my newest book, THE BALANCE, which just came out in June 2015. THE BALANCE was written for a slightly older audience and is a Young Adult Science Fiction novel.
Additional Information about the Boy Who Ran, including deleted or changed chapters:
Selected Research, History & "The Boy Who Ran"
The Original Prologue to The Boy Who Ran-
The Chapter Entitled The Past and The Future-