I Write Books: Science Fiction (#SciFi), General Fiction, Young Adult Fiction, Middle Grade Fiction,  Paranormal and Supernatural Fiction.
I've been an avid reader since I was 10 and began writing fiction stories when I was 12—a long time ago now.
I worked as a research and development physicist for many years, but have always had a taste for reading and writing fiction, and for creating new worlds, interesting characters, and compelling stories that both entertain and leave you thinking.
There are extended excerpts from each book here, so you can sample each book before deciding to read.
I write different kinds (flavors) of fiction books, some will  take you on an emotional ride, and some on a more intellectual ride, although I try to bring a bit of each along. The key is to take each work of fiction  without preconception.
These

Links

Access the Individual Pages for Each Book—Each Work of Fiction
My Existing Books (An Overview):
---
Bosworth, A Coming of Age Paranormal Drama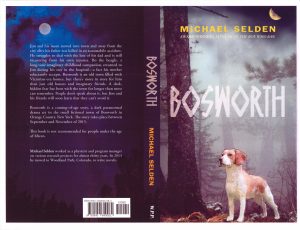 Jim and his mom moved into town and away from the city after his father was killed in an automobile accident. He struggles to deal with the loss of his dad, and is still recovering from his own injuries. A long-time imaginary childhood companion, Bo the beagle, returned to him during his stay in the hospital—a fact his mother accepts but wants to change. Bosworth is an old town filled with Victorian era homes, but there's more in store for him than just old houses and imaginary friends. A dark, hidden fear has been with the town for longer than most can remember. No one speaks about it, but Jim and his friends will soon learn that they can't avoid it.
Bosworth is a coming of age story, a dark paranormal drama with a dash of  the psychological. It's set in the small fictional town of Bosworth, in Orange County New York, and takes place between Sept and Nov 2015. It was released March 15, 2017.
Warning: Although this book has middle grade themes, it is a dark story and touches on a rather sensitive issue. Nonetheless I've been assured that it is suitable for MG audiences (and older). All books are written so a general audience will appreciate the stories.
Status: Available
Keywords: #paranormal, #comingofage, #supernatural, #drama, #thriller, #smalltown, #newyork state, #youngadult, #middlegradetheme, #psychological
Read a Sample from the book, BOSWORTH   CLICK HERE (LINK to pdf)
Where To Buy BOSWORTH:
Some initial reviews of Bosworth  can be found on the GoodReads Bosworth Page
 ______________________________________________________________________
Released in JUNE 2016 ——

"I AM", A Science Fiction Novel Available in Paperback and Kindle Editions
Realistic Science Fiction (I call it Rational Speculative Fiction)
Jenny is a junior in college, studying physics. Beginning October 2020, Her life will never be the same.
I AM is a story of love, tragedy, fear, hope, and despair. Dark Traveler, a comet on a collision course with Earth, is too dim to see easily and isn't detected until it's moving into the inner planet orbits. After personal tragedy strikes, Jenny begins a journey of self discovery and faces her own mortality and the end of the world.
From Jenny's Diary:
"I'd never thought about it, the end of the world. Nor had I imagined that I'd have to face it in my own lifetime. This past year I've been so busy trying to get through each day without thinking about what happened last October. But the universe doesn't care about our little problems. It has its own way of deciding things—and I've come to understand that the universe is a much stranger place than I'd ever realized before."
Read the (PDF LINK:) sample chapters (Updated June 1, 2016) and visit the I AM PAGE
Where did the title come from? It was inspired by René Descartes and his assertion, "Je pense, donc je suis" (or Cogito ergo sum in latin) from his Discourse on Method, 1637. You'll see a parallel to how he arrived at the conclusion in the book.
Keywords: #scifi, #apocalyptic, #humanevolution, #humanorigin, #aliencontact
A realistic Science fiction story, containing a mixture of fiction and hard science. A virtual intro into what it's like to be an astronomy student.
——————————————————————————————————————
THE BOY WHO RAN
"THE GIVER meets HATCHET, set 6000 years in the past."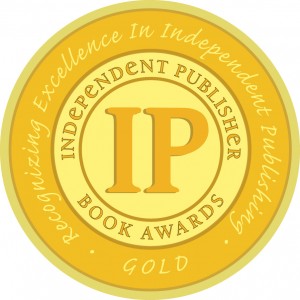 Sample from the Audio Book
The Boy Who Ran - Sample

- Michael Selden
The Boy Who Ran, Middle Grade novel, and winner of the 2014 Independent Publisher's Book Awards Gold Medal for Juvenile fiction, is a parable set 6000 years ago in North America. It's the story of a young boy whose village was massacred and who escaped by running into the forest. He was taken in by another village, but has never been able to cope with what happened and this has affected his relationship with others in the village. The story follows him one late summer as he tries to overcome this disability and find a place in the world. Read: excerpt from the book (PDF Link) or listen to a sample from the audio book.

—————————————————————————————————————————
THE BALANCE
A FORGOTTEN GIRL IS THEIR BEST HOPE
A SciFi Dystopian Story of Family, Love, and Political Intrigue Set 200 Years After World War 3.   Part 1 of a 3-Part Story
People in the Land survived the world war only to have their lives disrupted again by a wayward asteroid that broke up to rain down on the planet. This second tragedy disturbed the power-sharing arrangement that had helped rebuild the Land, under an agreement called The Balance. Council leadership exploited the chaos to drive the Order into exile, and then began banning the use of most modern technology, long blamed for the war. Phoebe is the last remaining product of the Order's genetic engineering programs still living under Council rule.
Phoebe doesn't understand why she's so different from everyone else, and she struggles to survive, trying to hide what she is.
The exiled Order members have realized she's in danger, and their leader sees a potential in her that could help them regain their place in society, and to re-establish The Balance.
Read the 5-Chapter Excerpt Here (PDF Link)
From a review:  "I really enjoyed The Balance, it is tagged as a Young Adult novel because the main character is in high school, but it is not a book about young adults, it is a story of a new world and the order and chaos that ensues, it is a story of family, love, and sacrifice, and it is a story of political machinations against an unwitting public. It's just a darned good story. —Dawskimo"

(B&N Has Paperback & Hardcover Editions)
The KINDLE and Paperback Versions are now available on AMAZON. 
Read the Kirkus Review by clicking here
 NEW— A Short Story of The Balance, called The Purge This prequel takes place 18 years before the start of the story described in The Balance and is intended to those who've read the book. Consider it an appendix, detailing the events that unfolded, as experienced by Rebecca when the Order was driven out
Upcoming Books
 _________________________________________________________
 The Balance Volume 2: The Wastelands and the Wilderness. Anticipated Release in 2018
The story of The Balance picks up four years after the events of Volume 1. I won't describe the plot in detail to avoid spoilers from what happened in Volume 1. The Council and the Order continue to maneuver for political and tactical advantage and turmoil  in The Land requires an expedition to the northern wilderness to find a key individual needed for the Order's cause. Meanwhile, the Council goes on offense.
______________________________________________________________________
The Supernatural Thriller, DISOBEDIENCE
DISOBEDIENCE, a supernatural thriller, is set in modern day Baltimore, but has roots in Rome and in Southern France, where the main character lived during much of the 20th century before fleeing World War 2 and settling in the US. I'll restart DISOBEDIENCE (name derived from John Milton's Paradise Lost) once The Balance Part 2 is released, or as I am doing final edits on that book. I've already scribbled a few chapters down and spent 3 months in Rome reviewing changes to the city over the period of from 1880 to 1920.
This was a time of rapid change in Rome that many natives have forgotten. Of course change continued once Mussolini was in power, through the 20's and 30's. He razed whole sections of the city to build the grand avenues—but that was another story.
 You can also follow my progress, as I research and prepare new books on Facebook
Photo of the Day / Week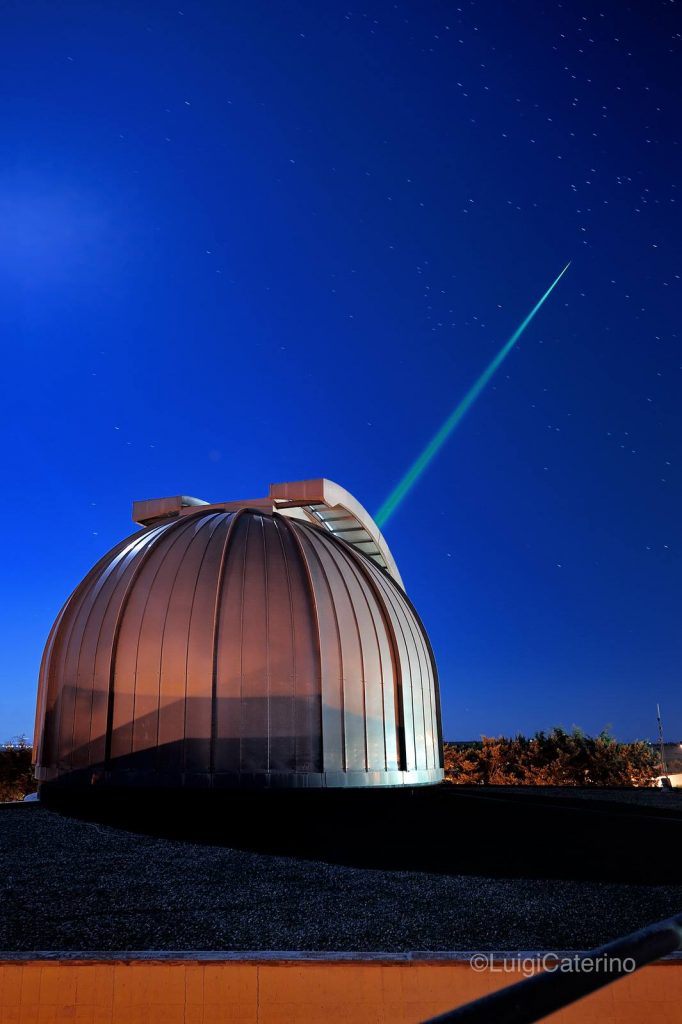 An image of the Matera Laser Ranging Observatory in action, taken recently. Matera is located in Southern Italy. My team and I worked on development of the MLRO from the beginning of 1994 and began delivery just as the year 2000 began. The MLRO was designed as a multi-purpose facility for research and development in support of Earth Sciences, Lunar Science, Atmospheric Science, Experiments validating the Relativity Principle of Equivalence, Quantum Entanglement, and other time-space related measurements ,as well as an astronomical observatory. The image was posted on Facebook by Dr. Giuseppe Bianco, a long time friend and colleague.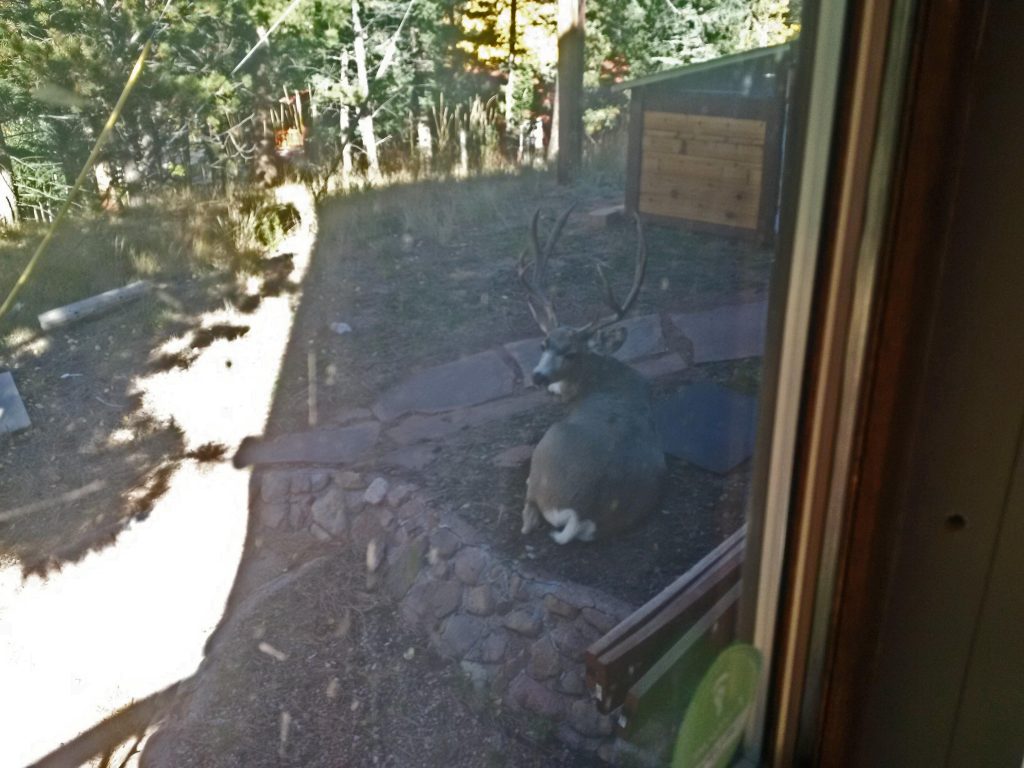 I just snapped this photo through one of my dining room windows—a local buck. The deer in Woodland Park are unafraid of humans. They feel safe here, but that's led to an overpopulation in town. We don't feed them—they simply don't face the same dangers in our town's limits
Click here To see previous photos of the week.
Thank you for visiting. If you found the information on my site interesting, please share with your friends.
(Note that this site was developed and is maintained using Safari. Other browsers should work, but occasionally there are differences in how information is shown.)
Michael