I Write Books—Fiction. I've been an avid reader since I was 10 and a writer since I was 12—a long time now. I worked as a physicist for many years, but I've always had a taste for reading and writing fiction—for creating new worlds, interesting characters, and compelling stories that both entertain and leave you thinking. There are extended excerpts from each book online here, so you can sample each book before deciding to read.
I write different kinds (flavors) of books, some will  take you on an emotional ride, and some on a more intellectual ride, although I usually bring a bit of both along. The key is to being a book without preconceptions, but rather to take the book for what it is.
All of my Kindle books are priced at $2.99, unless there is a special promotion ongoing.
My Books:
Just Released in JUNE 2016 ——

"I AM", A Science Fiction Novel Available in Paperback and Kindle Editions
Realistic Science Fiction (Rational Speculative Fiction)
Jenny is a junior in college, studying physics. Beginning October 2020, Her life will never be the same.
I AM is a story of love, tragedy, fear, hope, and despair. Dark Traveler, a comet on a collision course with Earth, is too dim to see easily and isn't detected until it's moving into the inner planet orbits. After personal tragedy strikes, Jenny begins a journey of self discovery and faces her own mortality and the end of the world.
From Jenny's Diary:
"I'd never thought about it, the end of the world. Nor had I imagined that I'd have to face it in my own lifetime. This past year I've been so busy trying to get through each day without thinking about what happened last October. But the universe doesn't care about our little problems. It has its own way of deciding things—and I've come to understand that the universe is a much stranger place than I'd ever realized before."
Read the sample chapters (Updated June 1, 2016) and visit the I AM PAGE
Just a note: This is a realistic Science fiction story, which means it has a lot of hard science packed into it as well.
——————————————————————————————————————
THE BOY WHO RAN
"THE GIVER meets HATCHET, set 6000 years in the past."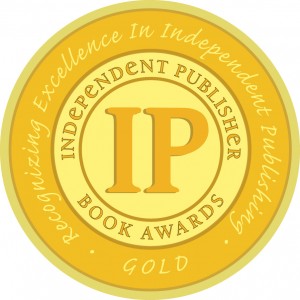 Sample from the Audio Book
The Boy Who Ran - Sample

- Michael Selden
The Boy Who Ran, Middle Grade novel, and winner of the 2014 Independent Publisher's Book Awards Gold Medal for Juvenile fiction, is a parable set 6000 years ago in North America. It's the story of a young boy whose village was massacred and who escaped by running into the forest. He was taken in by another village, but has never been able to cope with what happened and this affected his relationship with others in the village. The story is about how he tries to overcome his own disabilities to find his place in the world. Read: excerpt from the book or listen to a sample from the audio book.
—————————————————————————————————————————
THE BALANCE
A FORGOTTEN GIRL IS THEIR BEST HOPE
A SciFi Dystopian Story of Family, Love, and Political Intrigue Set 200 Years After World War 3.   Part 1 of a 3-Part Story
People in the Land survived the destruction of the last world war only to have their lives disrupted again by a wayward asteroid that broke up to rain down on the planet, just as life had begun to regain a sense of normalcy after the war. This second tragedy also disturbed the power sharing arrangement between the two leading factions that had helped rebuild the Land—the Council, and the Order—an agreement called The Balance. Council leaders exploited the chaos that followed to drive the Order and its members into exile, and to begin banning the use of most modern technology, which the Council had long blamed for the war. Phoebe is the last remaining product of the Order's genetic engineering programs still living under the Council's rule. She doesn't understand why she's so different from everyone else, and struggles to survive while hiding what she is. The exiled Order members realize her condition and their leader sees the potential in her that might help them regain their place in society, and to re-establish The Balance.
Read the 5-Chapter Excerpt Here
From a review:  "I really enjoyed The Balance, it is tagged as a Young Adult novel because the main character is in high school, but it is not a book about young adults, it is a story of a new world and the order and chaos that ensues, it is a story of family, love, and sacrifice, and it is a story of political machinations against an unwitting public. It's just a darned good story. —Dawskimo"

(B&N Has Paperback & Hardcover Editions)
The KINDLE and Paperback Versions are now available on AMAZON. 
Read the Kirkus Review by clicking here
 _________________________________________________________
My Current Work In Progress—Its Working Title: Bosworth
Jim and his mom moved into town and away from the city after his father was killed in an automobile accident. He struggles to deal with the loss of his dad, and is still recovering from his own injuries. A long-time imaginary childhood companion, Bo the beagle, returned to him during his stay in the hospital—a fact his mother accepts but wants to change. Bosworth is an old town filled with Victorian era homes, but there's more in store for him than just old houses and imaginary friends. A dark, hidden fear has been with the town for longer than most can remember. No one speaks about it, but Jim and his friends will soon learn that they can't avoid it.
Bosworth is a coming of age story, a dark psychological thriller with a dash of  horror. It's set in the small fictional town of Bosworth, in Orange County New York, and takes place in the year 2015. I expect it to be ready for release in the spring or early summer of 2017.
Progress: Rough Draft completed early Sept 14, just after midnight.
 ______________________________________________________________________
 The Balance Volume 2: The Wastelands and the Wilderness
The story of The Balance picks up four years after the events of Volume 1. I won't describe the plot in detail to avoid spoilers from what happened in Volume 1. The Council and the Order continue to maneuver for political and tactical advantage and turmoil  in The Land requires an expedition to the northern wilderness to find a key individual needed for the Order's cause. Meanwhile, the Council goes on offense.
______________________________________________________________________
The Supernatural Thriller, DISOBEDIENCE
DISOBEDIENCE is set in modern day Baltimore, but has roots in Rome and in Southern France, where the main character lived during much of the 20th century before fleeing World War 2 and settling in the US.
 You can also follow my progress, as I research and prepare new books on Facebook
Photo of the Day / Week
These images were taken in a cleanroom at Goddard Space Flight Center (in 1988), during the pre-launch testing and optical characterization of the LAGEOS-2 satellite. LAGEOS 1 and 2 are a part of a constellation of different satellites at various altitudes used to measure tectonic plate motion, deformation, and other characteristics of the Earth, like changes in the rotation, and the wobble of the axis. They are also used for other kinds of experiments, such as validation of the principle of equivalence for relativity, quantum entanglement, as well as less esoteric things like  Earth tidal changes. These are science satellites, but they can also serve as convenient calibration targets for RADAR systems tracking in orbit debris or even for missile defense. LAGEOS-2 is a passive satellite (which means there are no electronics or other active parts of the satellite. It has a brass cylindrical core (for stability) covered by an aluminum skin, into which are inserted cube corner prisms, used to reflect laser pulses from ground stations. There are 426 cube corners total, 422 in the visible optical range and 4 germanium cube corners (arranged in a tetrahedral configuration) for long-wavelength applications. There are twoLAGEOS satellites, in complimentary orbits, both at an altitude of approximately 6000 km. Each has a diameter of about 60 cm and looks like a great big golf ball. I was privileged to be a part of the team doing the re-launch testing, as well as having used them in-orbit for different experiments. NASA and an international coalition of space and science agencies worldwide use the constellations of satellites, as well as other satellites equipped with cube corners.
Click here To see previous photos of the week.
Thank you for visiting. If you found the information on my site interesting, please share with your friends.
(Note that this site was developed and is maintained using Safari. Other browsers should work, but occasionally there are differences in how information is shown.)
Michael